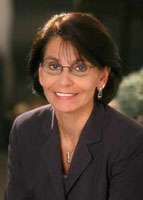 Linda M. Toga is an active member of the:
Suffolk County Women's Bar Association (President 2007-2008)
Women's Bar Association of the State of New York
Suffolk County Bar Association where she is a member of the Surrogate's Court Committee, Elder Law and Estate Planning Committee and the Solo and Small Firm Practitioners Committee
Three Village Chamber of Commerce
Three Village Educational Foundation Board of Directors
Ms. Toga is admitted to practice in New York State courts, as well as the Federal District Courts in the Southern and Eastern Districts of New York.
Linda M. Toga was granted a merit scholarship and earned her law degree from Hofstra University School of Law, graduating with distinction among the top ten students in her class in 1998. During law school Ms. Toga interned in the Suffolk County Surrogate's Court for the Hon. A. Gail Prudenti, currently the presiding justice in the Appellate Division, Second Department, and for the Hon. Arlene R. Lindsay, Magistrate Judge, United States District Court, Eastern District NY. After graduating from Hofstra, Ms. Toga became an associate at one of the largest full-service law firms in Suffolk County where she honed her legal skills in both the transactional and litigation departments for seven years. In 2005, Ms. Toga opened The Law Offices of Linda M. Toga, P.C. so that she could provide her Long Island clients with sound advise and personalized service in an intimate client-focused setting. In her practice Ms. Toga not only provides her clients with creative solutions to their problems, but she is a resource to other attorneys who frequently call with questions on various legal issues. In addition, Ms. Toga presents continuing legal education classes on estate planning to attorneys and educational seminars on wills, trusts, basic Medicaid planning and other aspects of estate planning to the community through local adult education programs, libraries and senior centers.
In her column, Legally Speaking, Ms. Toga draws upon her expertise to answer questions on various legal issues of importance to the community. The monthly column is featured  in the Times Beacon Record Newspapers that are circulated on the North Shore of Long Island.
Before embarking on a career in law, Ms. Toga earned her BA in Biology from Colby College in Waterville, Maine and her MS in Biology with a concentration in Electron Microscopy from Boston College Graduate School of Arts and Sciences which she attended on a full academic scholarship. Ms. Toga worked in the field of biomedical research at Columbia University College of Physicians and Surgeons for a number of years before starting her own crafts business and raising two children. Ms. Toga started law school after moving to Long Island in 1995.
In keeping with her goal of providing exceptional personalized service, Ms. Toga always welcomes calls about legal issues. Feel free to to contact Linda M. Toga at 631-444-5605 with questions or comments.
Click here to see articles published by or about Linda M. Toga, Esq.